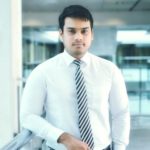 A Stock Exchange is an important part of the economy of a country that enables companies and individuals to raise money, trade shares and carry out regular buying and selling. Stock markets provide a secure and regulated environment where market participants can transact in shares and other securities with confidence. The advancement of Information and technology has ushered in a new era that enabled automation of current stock prices, company earnings reports, trading of stocks and many more and computerized data has quickened transactions and offered more convenience to investors, stock exchange listed companies and other capital market stakeholders.
The Colombo Stock Exchange (CSE) is the only licensed stock exchange in Sri Lanka and is licensed by the Securities and Exchange Commission of Sri Lanka (SEC). The trading infrastructure at CSE comprises the Automated Trading System (ATS), a multi-asset class, scalable and versatile platform. Post-trade services of the exchange comprise central securities depository-based clearing (CSD Clearing), settlement and safekeeping provided through a fully owned subsidiary, Central Depository Systems (Private) Limited (CDS). CSE Web portal and CSE mobile app offers a host of services with its features such as market summary, ASPI and S&P SL20 graphs, announcements, most active trades, gainers and losers, educational content and many more.
Following are excerpts of an interview conducted with Sheraj Obeyesekere, who handles Issuer Relations and Marketing at the Colombo Stock Exchange where he discusses the role of CSE, how new technology has leveraged its services and a move by CSE to feature its app on the Huawei App Gallery
Q. Colombo Stock Exchange (CSE) is the main platform that enables wealth and value creation in Sri Lanka. What is the role of the exchange in particular?
A. As the only operator of Stock market in Sri Lanka, our main role is to ensure all operations in the Stock market are carried out effectively and efficiently. CSE facilitates companies to raise capital through issuing shares and provides the mechanism for local and international investors to invest in such shares to their benefit. In that context, it is our responsibility to ensure that the capital market related needs of companies that have listed in the market, investors, potential issuers, potential investors and our broader stakeholders are addressed. This involves ensuring the availability of efficient trading infrastructure and a regulatory framework so that securities that are listed can be traded, offering guidance to companies that are listed, taking all measures possible to protect investor rights, making the stock market as accessible as possible to the wider public as well as popularizing the market both locally and internationally.
Q. CSE has regularly introduced innovative IT solutions which enable convenient usage to its valued users. What can we expect in the future?
A. We have focused on technology as a means of facilitating investors and stakeholders with more convenience. Leveraging on technological advancements to broaden accessibility to the stock market is a key focus and we are constantly in the lookout for new digital avenues that will help us to bring investors closer to the market and enable them to play a more hands-on role in managing their portfolio. We are also actively exploring digitized account opening through mobile devices, which will revolutionize accessibility to stock market investment in Sri Lanka and take the market to practically anyone that owns a smartphone anywhere in the country. The Mobile app space is vastly developing and we have identified it to be very versatile to our operations as well. We will be very active in the mobile app space and we recently launched the renewed version of our CSE app. So yes, we are very enthusiastic about what the mobile app space can do to our business model.
Q. App technology is widely used at present. We also see that the CSE app is a key channel for potential investors as well as investors to be updated. How do you see the progression of Huawei, who has entered the Mobile Services industry?
A. Huawei is a fast growing smartphone brand with a high reach in both local and global markets. A strong focus on research and development (R&D) and a commitment to constantly improve its product suite seemingly has enabled the company to evolve to be a tech giant locally and globally. We are currently using Huawei App Gallery and our CSE app is running smoothly and it is found out to be very easy to use in the backend as well as for our app users.
Q. What do you think about Huawei's expansion by launching their new Mobile Services?
A. Apart from Google and Apple, I understand that Huawei is the only company to have developed an innovative mobile App Gallery. This is certainly a bold move by the company and demonstrates its vision and ambition for the market. The fact that the company successfully launched their app gallery as a result of a long-term R&D process shows the confidence it has in its capabilities to innovate, disrupt and play a leading role in the market going forward. I believe that these services will widely assist users, making their day to day activities more agile and convenient.
Q. This newly launched app gallery is intended not only to make life convenient for the users but also has a great impact on the developers around the world. As a platform that creates value for businesses, what are your thoughts on this?
A. Huawei AppGallery has substantial reach and is supposedly available in 178 countries and carries with it the ability to be of value to developers around the world. Developers therefore have a great opportunity to engage with one of the leading tech companies globally in the development process, which I am sure would be of value, as they will have access to the company's wide-ranging resource base, technical support and promotional support. This all translates to a great opportunity for developers.
Q. What are some of the key features of the CSE mobile app featured on the Huawei AppGallery?
A. We relaunched the CSE mobile app to offer investors greater access to information and convenience. In addition to featuring reliable and real-time data on the market, the new app offers more customizable options where investors can pick a portfolio of stocks and monitor the movements, access educational content, observe historical data on indices and individual stocks to conduct research and much more. There is content for everyone including experienced investors who use analytical tools and new comers who know little about investing in the market and are keen to learn. Content is available in Sinhala Tamil and English so there really is credible and authentic content for everyone interested in the Stock Market.
Q. Finally, what advice do you have for new Investors who are looking forward to trading in the local stock market?
A. Making an informed decision is very important. A fair amount of content has been made available by the stock exchange and other external parties on how to invest in the market, the risks and rewards, the process etc. so we recommend that potential investors take time to understand the concept quite well before investing. Also, companies listed on the exchange publish comprehensive investor specific information, so it is also good if potential investors research into the companies they are investing in and make an informed decision over all. The help of Investment Advisors through stock broker firms is always available in the process of investing but self-researching and learning will also be beneficial in the long run. Responsible investors making informed decisions is quite important for the growth of the stock market going forward.